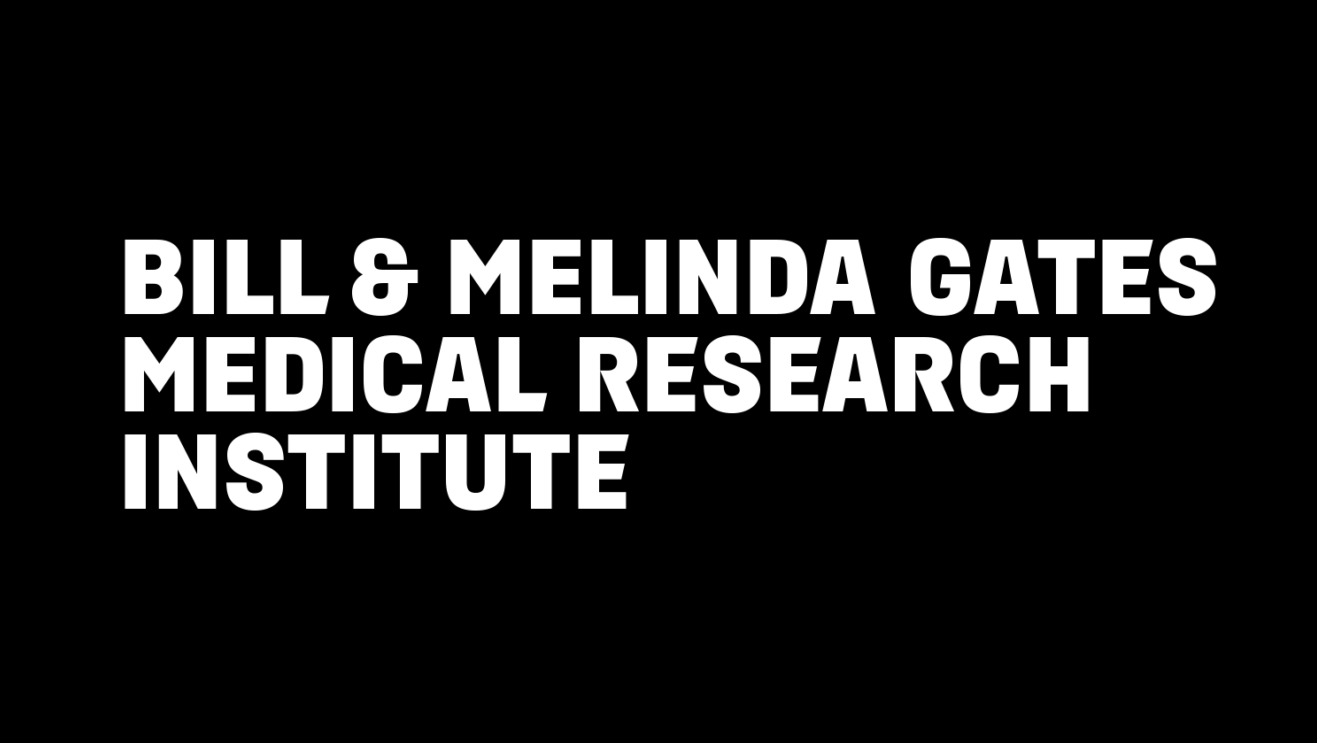 The Bill and Melinda Gates Foundation asked Straightline to build a brand for a new medical research institute it had formed. Known as the Bill & Melinda Gates Medical Research Institute (Gates MRI), this "non-profit biotech" had its own unique mandate: to develop products that will fight malaria, tuberculosis, and diarrheal diseases and, working with partners, bringing them to the world's poorest populations.
It was determined early on that Gates MRI needed its own brand to communicate the fact that it is different from yet related to the Gates Foundation. It also needed a bold, aggressive visual and verbal presence that would cause key audiences to recognize the urgency of its mission. This urgency is best summarized by the statement on the Gates MRI website: "Our only bottom line is the number of lives saved."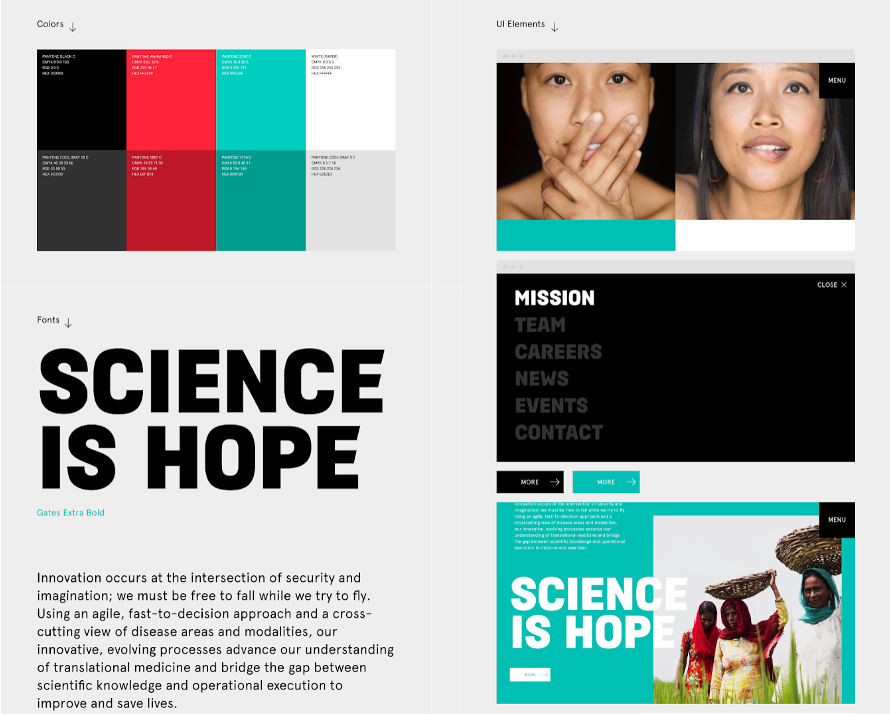 We created a brand for the world's first non-profit biotech company. Its powerful photography and bold font reflected Gates MRI's mission and focused goal – to help the lives of people with the greatest need.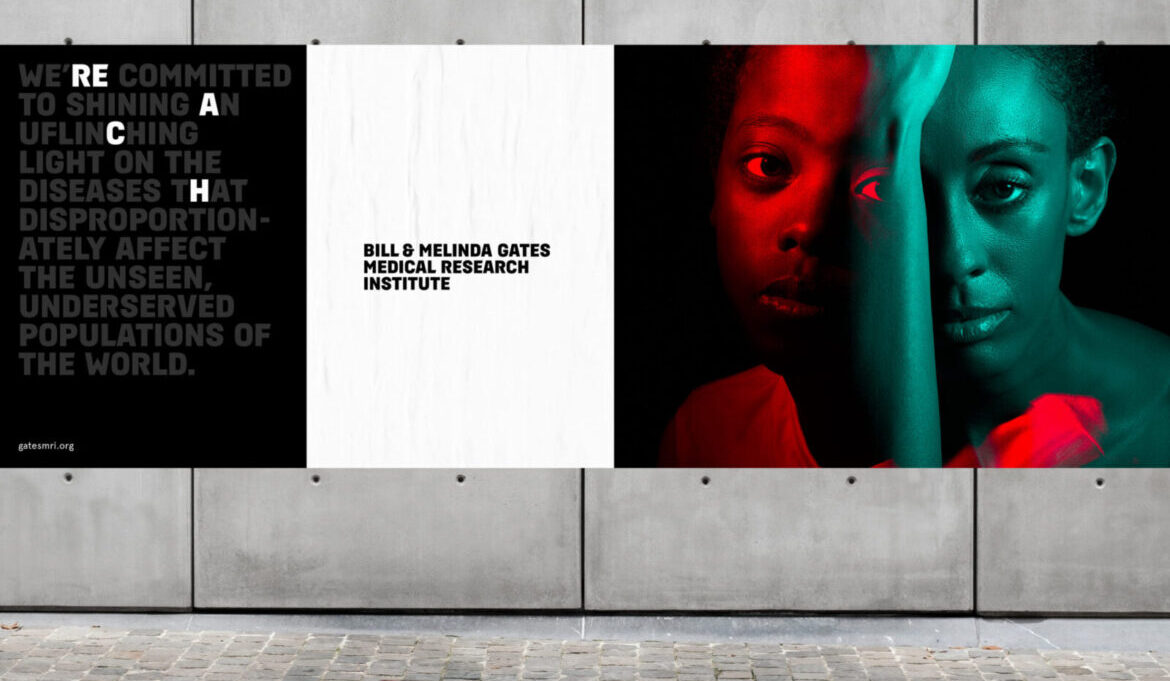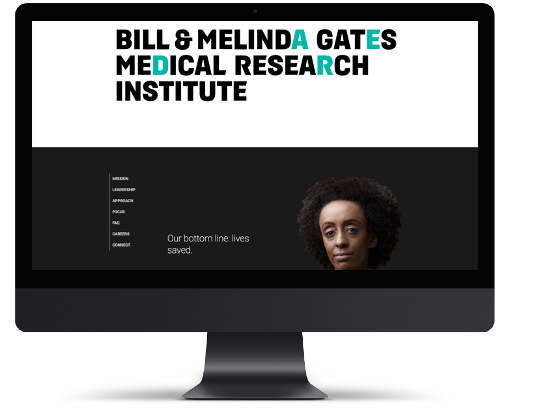 Working directly with the leadership team, we started with an intense discovery process. We then developed a range of positioning ideas and visual concepts in tandem, each reviewed with the management team and brought to life in multiple applications. The final direction used an all-caps visual identity, coupled with custom photography of actual patients who had suffered from the diseases Gates MRI is tackling.  We created the core idea, "See the Unseen," reflecting the powerful mission and purpose of the organization.
Straightline developed a complete visual language for the brand, along with materials to support the launch at BIO International Convention, the leading event in the industry. We followed up with brand guidelines and training sessions to support the Gates MRI communications teams.
Deliverables
Brand assessment
Brand positioning
Brand narrative
Design/visual system
Brand guidelines
Custom photoshoot
Digital and print content
Logo
Launch video